Level 1 Certification Courses in VA and IR as per ASNT guidelines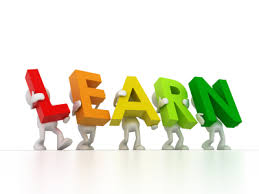 For Engineering College students - Edge Learning's in NDT Courses

Certification Courses in Vibration Analysis (VA) and Thermography (IR) as per ASNT SNT - TC-1A guidelines

It's an opportunity for engineering students to learn major NDT courses & major condition monitoring techniques like Thermography (IR) & Vibration Analysis (VA)

There are number of reasons, why fresh engineering students should learn these NDT methods, Vibration Analysis & Thermography.
Most of the jobs available in Indian Industries are in Maintenance Department.

The Maintenance practices in India are rapidly changing and moving towards Reliability Centered Maintenance (RCM). An important part of RCM is Condition Monitoring (CM) and very important tools of CM are Vibration Analysis and Thermography. Hence, the job opportunities for Vibration Analyst and Thermographer will be much more higher than any other skill.

There are very less Vibration Analyst & Thermographers today in Industries in India. So lesser competition in getting job.

All big companies in India & abroad entering into RCM program, need experts in VA & IR.
Why from us?
We are operating in this field for more than 30 years. We have major experience in Refurbishing of large/ extra large machines, Condition Monitoring Practices and Reliability Centered Maintenance. Our experience seep in our practical trainings.
Other Training Institutes- The fee of these courses is more than 50000 INR, which doesn't include examination fees. Whereas our fee is much lesser, almost half and inclusive of breakfast, Lunch & Tea-Snacks.
There are very few courses available in VA and IR in India and only at few places. That too not more than 4-5 times in a year. Where as we will be taking regular training courses in VA & IR for engineering students in western region.

We have our engineering shop floor just connected to Training Hall.

All practical will be held at our own shop floor and students/ trainees will get real hands on training.
​Course Details
Duration of course - 5 Days in each stream
Examinations - Twice During the Course
Passing Marks - 75% - 80%

Please contact our company office for more details and schedule of courses. or Keep a whatsapp message on
9824401101
with your details as Name, Address, Email, DOB etc. Also, mention your interest in it.
​